Black History Interactive Map
Use the Black History interactive map to find information on the people and properties located within the traditionally black area located between E. Martin Luther King Jr. Blvd. to the south, the C. Stanley Weaver Canal to the north, I-95 to the west, and the FEC Railroad tracks to the east. The interactive map uses the year 1958 as the base year as the earliest City Directory dates to this year, we have aerial photographs dating to that period, and Wells Avenue and the surrounding area were becoming developed at that time.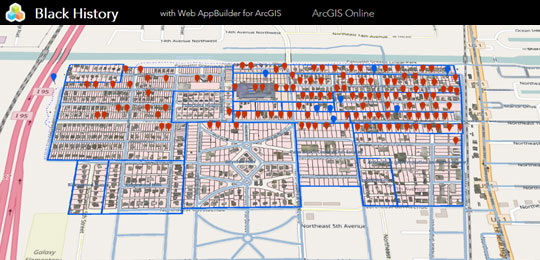 Heritage Trails Interactive Map
Use the Heritage Trails interactive map to locate historic sites and other points of interest along the Downtown and Cemetery Heritage Trails. Zoom in and click various points on the map to discover a variety of additional data for each point of interest. You can also use map layers to view changes in growth and development through each decade in the City of Boynton Beach from the years 1900 - 2005.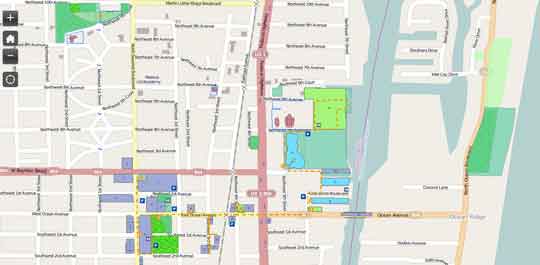 Historic Sites Interactive Map
Use the Historic Sites interactive map to identify 175 significant sites located in the City of Boynton Beach. For information on each site either click on the numbered flags on the map or scroll through and click on the photographs at the bottom of the screen. Additional information is available by clicking the "More Info" link at the bottom of each photograph.